The Palm Beach County Convention Center is surrounded by some of the best restaurants in South Florida.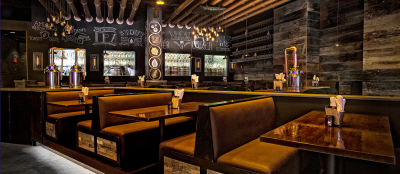 Copper Blues Rock Pub & Kitchen
550 S. Rosemary West Palm Beach, FL 33401
561-404-4101
Calling all Rock Stars, Foodies, Beer Geeks and Cocktail Connoisseurs: Copper Blues has created the destination for you! Our headliners don't just occupy the stage; they surround it in the form of tap handles and inviting service. Head to our Beer Garden where you can enjoy a conversation in an environment filled with vegetation and life. We invented the Rock Pub and Kitchen for those looking for more than just food when they go out, so come enjoy an evening with us!